Auckland University of Technology – New Zealand
The Auckland University of Technology (AUT) welcomes applications from Canadian students and offers excellent study, cultural, sporting and travelling experiences as part of a Teacher Education abroad for Canadian students.
AUT is the Teachers College option for all CANTEACH students wanting to attend in New Zealand. Studying in Auckland, New Zealand allows students to live in a prime International cosmopolitan destination while participating in an excellent program that prepares them to teach while living in a student friendly and active lifestyle.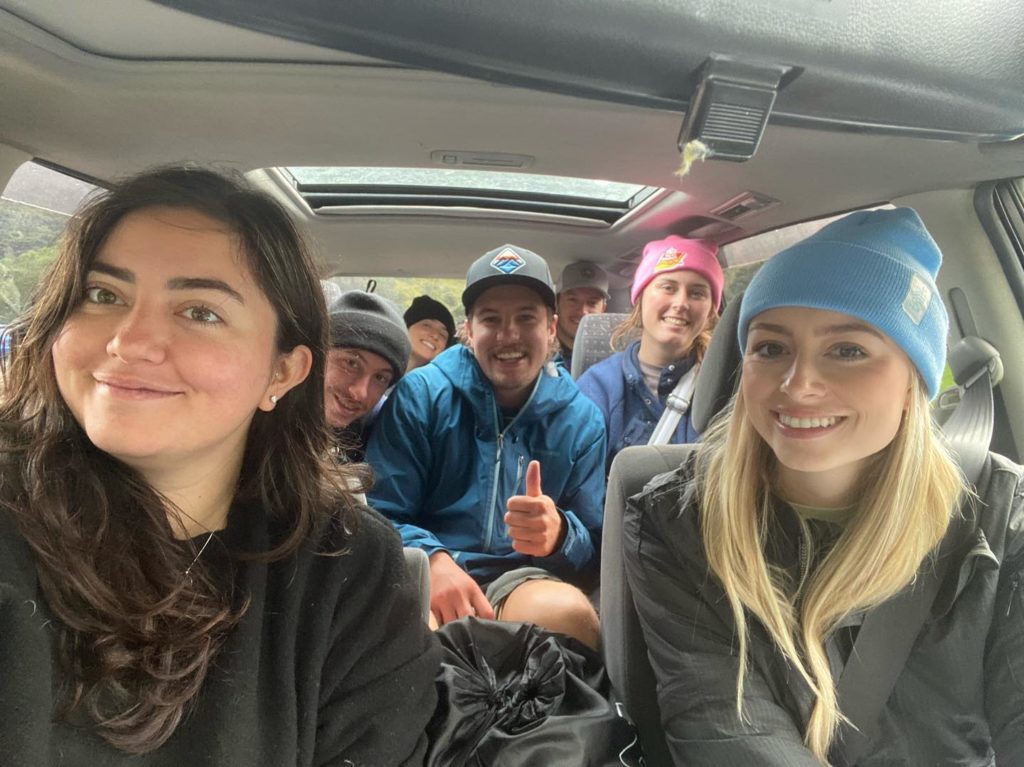 The following University in New Zealand is represented and promoted by CANTEACH:

Auckland University of Technology (AUT)- School of Education; Primary & Secondary – mid February start date; Secondary only mid-year July start; 1 year program
All students who inquire about Teachers College in New Zealand will be applying to the Auckland University of Technology (AUT). This is for a variety of reasons:
1. AUT welcomes applications from Canadian students
2. AUT has excellent Teacher Education programs.
3. AUT has places available for CANTEACH students.
4. Airport pick up in Auckland will be confirmed for your arrival.
5. AUT has a 1 year program for both Primary and Secondary.
6. Students attending AUT have my support as I live in New Zealand and I will be attending Orientation, Certification workshops in person and Graduation.
7. Mike Johnson/AUT will provide you advice on banking and mobile plan/number on arrival.
8. Mike Johnson is available via cell/mobile, email, facebook and messenger when you are applying and attending.
9. AUT will offer Zoom Presentations and attends CANTEACH University visits to Canada/ON twice per year in March and October.
For more information check out the AUT Brochure (coming soon) and the CANTEACH Brochure
Application Materials
Auckland University of Technology (AUT): Auckland – February start for Primary and Secondary; and Mid July Secondary only (mid-year start); 1 year program)
Please read the AUT/CANTEACH instructions (above) before applying.
a) First you apply to AUT online https://apply.aut.ac.nz/ (and obtain an AUT ID#) and upload e documents.
b) Applicants then also need to complete the Initial Teacher Education Program Entry online form AUT Initial Teacher Education Program Entry online form (which requires an AUT ID#) and upload e documents.
You can apply for the Graduate Diploma in Secondary Teaching (Secondary); Post Graduate Diploma in Teaching and Learning (Primary).
iii. Upload all your documents ie. transcripts, resume, etc. to the AUT online applications and then send an email to Mike Johnson with all of the supporting docs attached including the CANTEACH Application Form confirming you have completed the on-line applications. The original transcripts and Police check paper copies will be submitted later (either you will mail the originals or hand them to Mike Johnson in Canada).
References – AUT requires you submit two (2) references to be done via:
E Referee form for AUT
Referees need to submit this online and this is much easier than a reference letter and will take less than 10 minutes. I will send a separate email listing this link to be forwarded to your two reference (s) via email. You need to include your AUT ID# from the online application so your reference can list it for their submission.
Original Police Check
Original Transcripts
Photocopy of your Passport
Resume
Personal Statement

All material needs to be scanned and emailed into Mike Johnson to assist the process/assessment for interview.